Description
USB 2.0 Extension Cable
This cable allows you to extend both USB and USB 2.0 cables with ease! The right angle on it gives you maximum flexibility when you're in a tight spot.
Works great with Dell Laptops
Some Dell laptops (including the Inspiron 8600), when connected to a docking station, may not give you the right fit. This cable will allow you to use the USB ports to connect any device, such as your PDA, while you're still docked!
Works great in tight spots
This USB 2.0 extension cable has been used for both industrial applications, as well as everyday users to have their computer too close to the wall to plug in their USB printer, scanner, or other device.


What's included
USB 2.0 Extension Cable
(Right Angle Connector)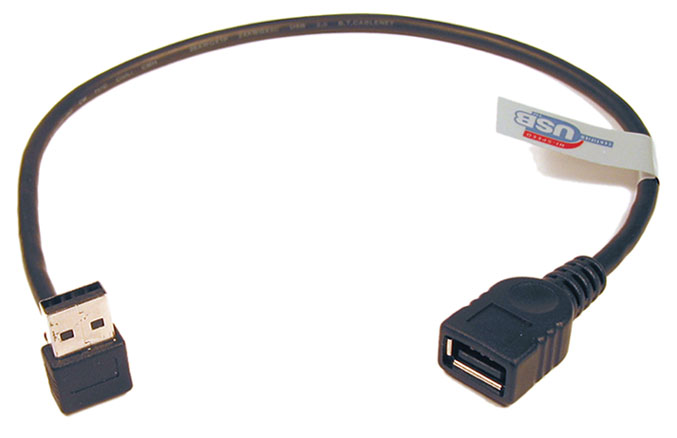 Click on the picture to enlarge
Specifications
232