Instructions on setting up NET Terms with www.USBFireWire.com
---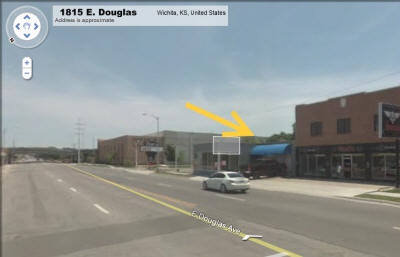 Welcome to our family at
Located in the heart of Wichita, KS
at our new location:
3737 N. Hydraulic
We now accept Purchase Orders from our Corporate Customers. Please review the following steps which will allow us to serve you based on Net Terms. We look forward to taking care of you.
NET 30 Terms Setup:
- Email or Fax your Credit Application and W-9 please including the following information:
- Type of Business / Est. Date / Form of Business Entity / D&B# / Fed ID# / CEO Contact Info.
- Trade References (3): Names and Addresses
- Bank Reference (1): Name and Address / Contact Info
- Billing Address / Direct-line Phone# / Fax# / Email Add. / URL
- Credit Card Info* (1): Type of CC / CC # / CC Exp. Date
*Credit Card Info is only held as security for your order. No amount will be charged to the Credit Card unless there is a default in payment. (CC Info is only required for Corporate Customers whom we have not previously served)
**Federal Agencies are not required to provide Credit Card Info
---
Please allow 2-3 hours for our Accounting Dept. to process and verify your information. You will then receive a confirmation call from our Corporate Account Manager, Riz Husami.
We look forward to serving you, please send your Information to:
- Email: sales@usbfirewire.com
- Fax: (316) 239-2555
- Ph: 877-522-3779 - (Questions / Inquiries - Please ask for Riz Husami)
---
Frequently Asked Questions (FAQ)
What if I just want to place an order over the phone without setting up an account?
That's no problem at all. Just call our main number and someone will happily take care of you.
What if I already have all of my references and I want to send them in.
We prefer that you call and talk to someone. But, if you want to just send them in to get things going, just fax them into our number listed below along with a letter of what you're wanting and we'll take it from there.