International Customers
---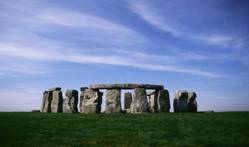 Welcome to the
International Customer
Ordering Center
We currently accept orders from international customers. International is defined as anyone outside of the US, Hawaii, Alaska, and US territories.

Shipping Options
For orders under $50, as of January 2010, we do offer USPS First Class and USPS Priority mail shipping at reduced rates. When you add your items the cart, and select your country, the options available to you are located at the bottom of the checkout screen. If USPS is selected, please note that these orders could take up to 3-4 weeks for delivery, and duties, taxes, VAT, or other costs may be due upon receipt of the order. Please ask us if you have questions, we'll help with this information as we can.
For order over $50, we only ship via UPS, as those orders are insured and traceable.
Ordering is Easy
1.) Find the products that you want and add them to your cart.
2.) International shipping charge is automatically added at checkout
To pay by another method, such as wire transfer, feel free to contact to our international specialist, Riz Husami. riz@usbfirewire.com

If you speak a language other than English, and need assistance, we have employees fluent in Spanish, Arabic, and Urdu to assist you.
Ahora puedes hacer un pedido de USBFireWire.com a su direccion por un precio muy economico! Solo tienes que oprimir el boton "Add International Freight". Muchas gracias por sus pedidos! Saludos!
Shukriya USBFireWire.com kay pass anaykay leeya. Order karnay kay leeya, maharbaani say, neechay ka button dabao, pirr aap kay selections banow. Ye button Aap ka Flat International Shipping charge add karayga, kay humlog app ka order jaldeesay baige sa king gay. Shukriya!
If you have any questions, please contact us at sales@usbfirewire.com, or call us at 877-522-3779.