Description


USB 2.0 Extra Power Cable

When you use power from two USB ports, you get an extra boost of power to get your device up and going.

Solves common USB problems
It's very common to have a USB device not to work because it's not getting enough power. Sometimes a hard drive won't connect at all, or you'll get the dreaded 'USB Device Not Functioning Properly' message. Use this cable when you're not getting enough power to your device. We use it with our USB 2.0 Hard Drives.





What's included
USB 2.0 Extra Power Cable, for devices with a Mini-B Connector, such as most mobile devices, such as mobile hard drives.
Compliance

RoHS Compliant


REACH Compliant


Certificate of Conformity
Specifications
USB 2.0 Compliant
RoHS compliant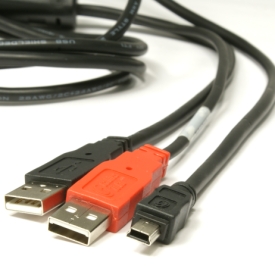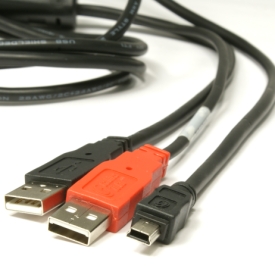 Click on the picture to enlarge

PERFORMANCE GUARANTEE
All of our products come with a full satisfaction guarantee. If you're not 100% satisfied with this product, return it for a full refund.
Available Part Numbers