Description


USB 2.0 Cable 'A' to AMP Connector

This is a USB 2.0 cable that's designed for engineers, designers, or other people who want to integrate USB into their product. Also, this should give you an idea of what we can do. This is a custom cable.

Easy to integrate into any system
The cable is very easy to integrate into any system or gadget that you're making. It complies with USB 2.0 specifications, so the only thing you need to worry about is your own product. Our cables are all made of very high quality materials.





What's included
USB 2.0 Development Cable with an A Male connector to an AMP connector.
Compliance

RoHS Compliant


REACH Compliant


Certificate of Conformity
Specifications
USB A Male to AMP/TYCO CONNECTOR PART #3-640442-4
NOTE: The AMP/Tyco connector on this product is now RoHS compliant.
PART #RR-M-00255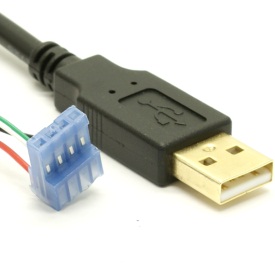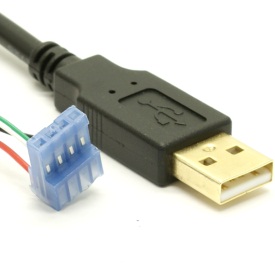 Click on the picture to enlarge

PERFORMANCE GUARANTEE
All of our products come with a full satisfaction guarantee. If you're not 100% satisfied with this product, return it for a full refund.
Available Part Numbers