Description


USB 2.0 Cable

This cable a normal USB A to A cable, used for connecting many USB devices, such as scanners, hubs, hard drives, converters, and the list goes on. Look at the plug on the right side (the one that looks square) to see if it's similar to what you have on your device.

NOTE: This is not for data transfer between computers!

Why would I need this?
This cable is used when you want to replace your worn our cable (loose connection), or want to upgrade to a higher speed cable. Our cable is capable of up to a 480Mbps transfer rate, where normal USB 1.1 cables are only capable of up to 12Mbps. That means ours is up to 40x faster!

Compatible with USB devices
Our cable is 100% compatible with today's USB devices, as well as older devices (aka, Legacy USB) that aren't USB 2.0 compatible.





What's included

Compliance

RoHS Compliant


REACH Compliant


Certificate of Conformity
Specifications
Specs out with USB 2.0 specs
Clear molding with silver metal braid
Lifetime Warranty
NOTE: This is not for data transfer between computers!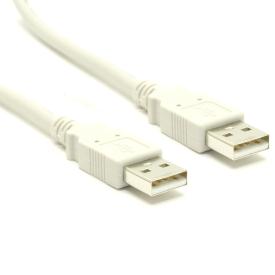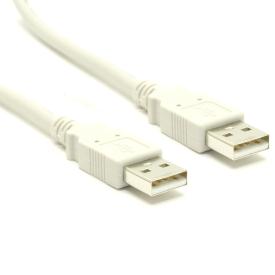 Click on the picture to enlarge

PERFORMANCE GUARANTEE
All of our products come with a full satisfaction guarantee. If you're not 100% satisfied with this product, return it for a full refund.
Available Part Numbers
PART #RR-USB2-03 (3 FT)
PART #RR-USB2-06 (6 FT)
PART #RR-USB2-010 (10 FT)
PART #RR-USB2-15 (15 FT)
PART #RR-USB2-AA-25HR (25 FT)